Pass all or some of the fees to your client
No cost to you
Only recommended in certain industries
Support
Payment and technology experts
Friendly staff ready to help you
Tired of using 8 systems for your organization? Just want to try online payments for your business? Let ReadyPayGo simplify your payment processes. Contact us and tell us what's going on, we want to hear how YOU want everything to work. Set it and forget it!
RPG Dashboard
Dashboard: The dashboard provides an overview of your account's recent activity.
Payment Processing: Process one-time and setup recurring payments or swipe transactions with a USB card reader.
Deposits: Finally be able to match your bank statements with credit card deposits and view the details of those deposits. The easiest way to reconcile your payments!
Reports: View all of your transactions and data as one group (versus deposits). Easy to export data into .csv and excel formats.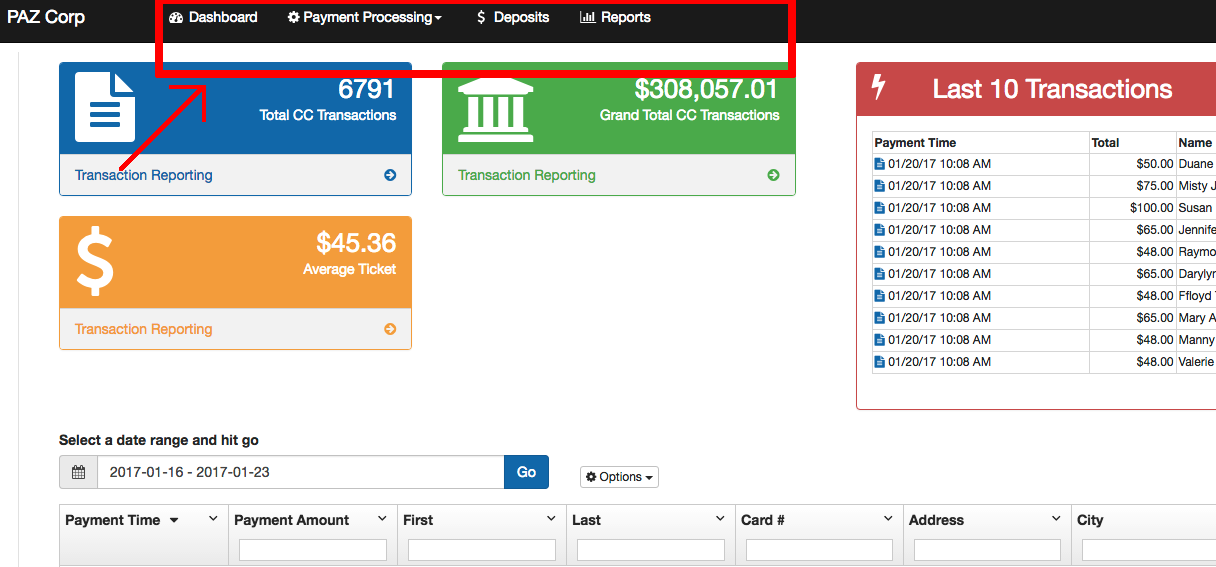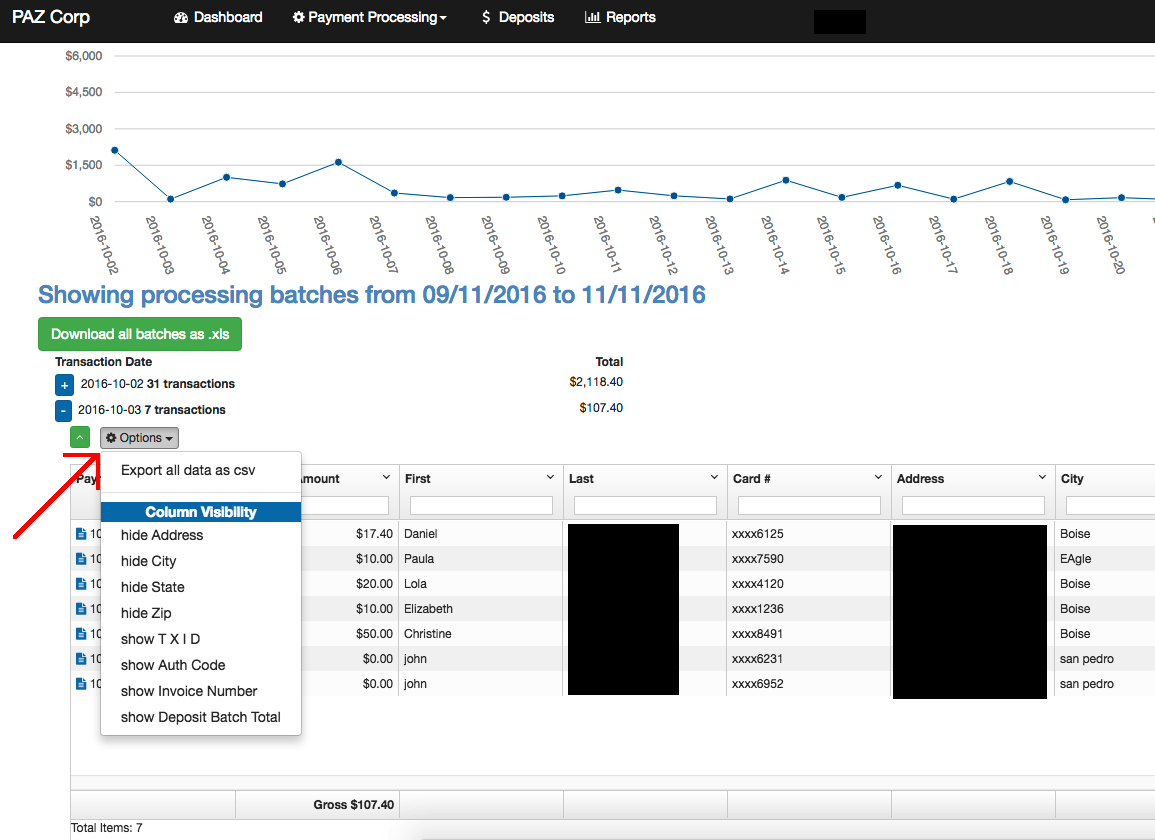 Simply awesome. RPG has saved my team at least 5 hours a week with trying to reconcile bank deposits. Deposits and transactions finally match and we actually have visibility to our client's payments. We are about to open our 6th and 7th clinics and we are excited to have the ReadyPayGo team by our side. Thanks again!
Take any "paper" forms you are using now and put them online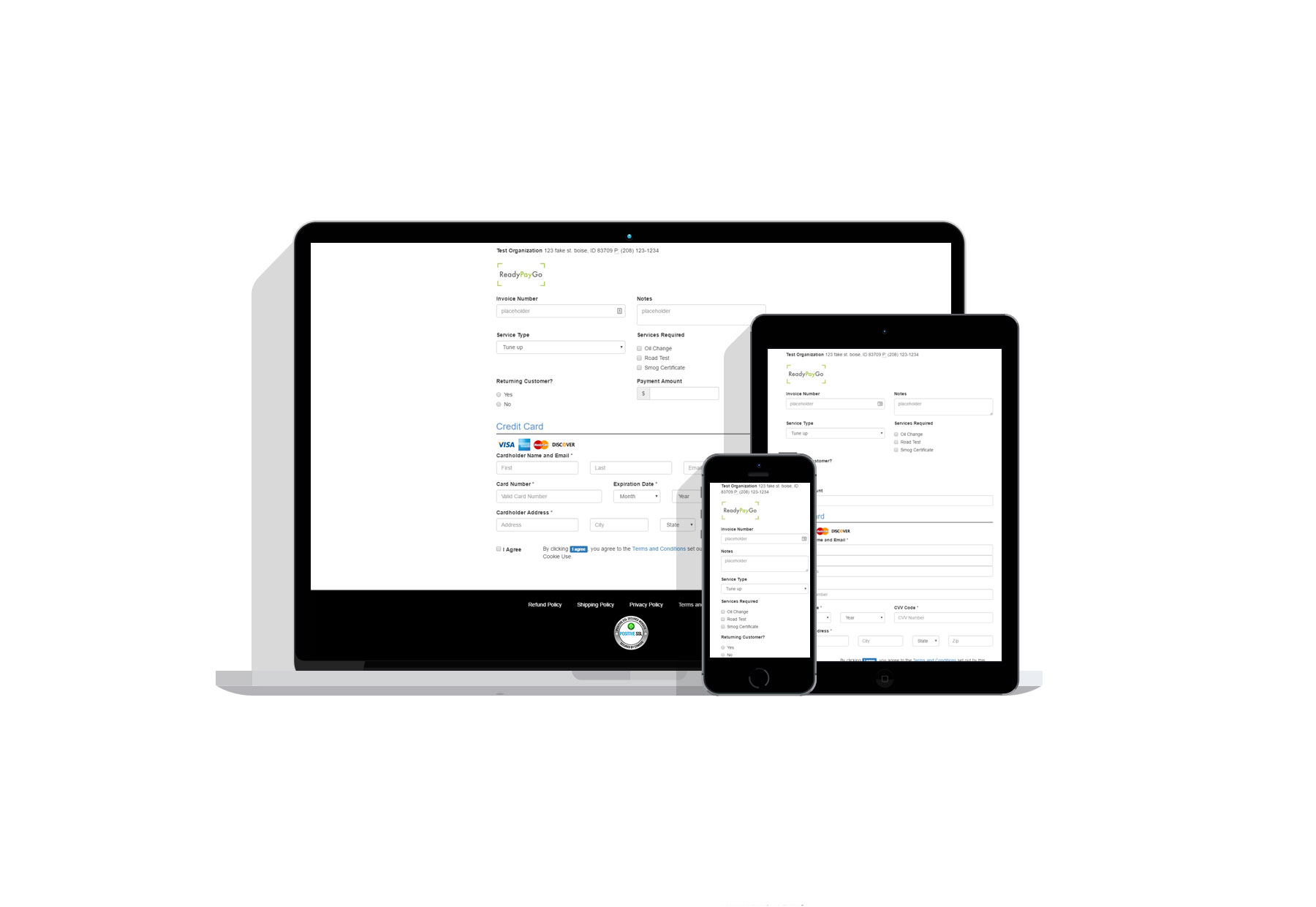 Payment forms and system integrations
Collect payments 24/7
Professional looking branded to your business
Forms can be standalone or embedded in your website
Integrations with other 3rd party systems
Use your RPG Dashboard for all reports
Other payment and system integrations
Currently using other third party application with your business?
Contact ReadyPayGo to help streamline payments with other applications

The ultimate reporting solution for any business using authorize.net
Reconcile your bank deposits with ease
Authorize.net is a powerful payment gateway and a great tool for any business or organization. Our authorize.net reporting solution will save you hours of time and headaches with trying to figure out your bank deposits. Easily search by date range and all of your transactions will appear in front of you. Do you have multiple authorize.net accounts? No problem, we can connect multiple accounts to your dashboard.
Easily reconcile your authorize.net transactions with your bank deposits
Add multiple authorize.net accounts
Export your data in easy-to-read formats